I'm taking the next couple days of blogging off to study and focus on other things to get myself organized! Charlotte is absolutely fantastic and was kind enough to fill in for me! She's one of my favorites and just how amazing is she at wearing colored jeans!? Yeah... I'm going to have to try it myself! Enjoy!
Hi readers of Lifesize Paperdoll! I'm Charlotte and I blog over at girl next door fashion. You might remember Maggie blogging for me a couple of weeks ago when I was up to my eyes in revision, and today I am returning the favour. I have just finished my degree (!) so right now I have a few weeks to kill before I start my summer job in New Jersey.
When Maggie blogged for me a few weeks ago, she mentioned in her post how much she loved my mint jeans, so I thought I would dedicate my post to my love of coloured denim. Up until a few months ago, I was a committed denim-a-phobe. I even took on a challenge of wearing denim every day for a week (which I found incredibly difficult!) after someone mentioned the lack of jeans in my wardrobe. As a typical pear shape and sufferer of short-legs-long-body syndrome, I had long since brushed jeans off as not being very "me" and not suiting my body shape, and instead chose to frolic around in dresses and skirts. But then I discovered coloured denim and my life was changed forever. I still love my skirts and dresses, but now I have a whole new collection of clothing in my arsenal and I love it.
My first foray into coloured jeans came in September, right on the cusp of autumn winter, and during that phase where I, like everyone else, was obsessed with anything mustard or maroon. Mustard jeans were just too great an opportunity to miss. When I first opened them, I expected I'd wear them a couple of times before realising they didn't get along too well with my thighs and I would guiltily banish them to the back of my wardrobe. How wrong I love. These pants were amazing. Colourful enough to be fun, but dark enough to be a neutral. I couldn't believe how versatile they were. I soon added a pair of maroon trousers to my collection.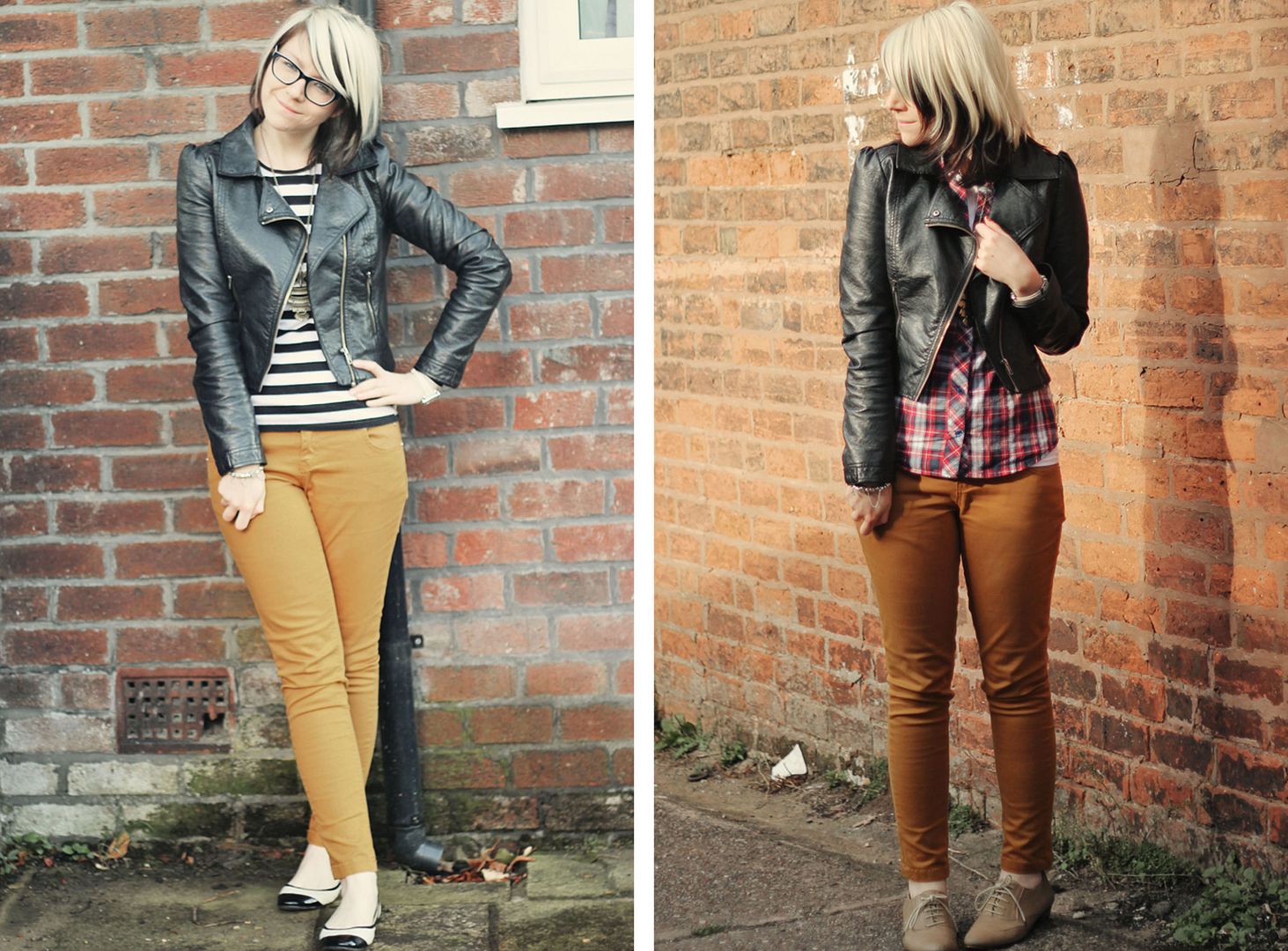 For a while, my coloured jeans collection stayed at my mustard ones and my maroon pants, until I was approached by Matalan to take part in their coloured jeans contest. Well, I couldn't say no to that now could I? I welcomed the coral pair to my collection, and over the last few months, I have added bright pink, peach, and my beloved mint to my collection.


But how do you wear coloured denim? Believe me, I was nervous the first time! Here are my tips on how to wear coloured pants!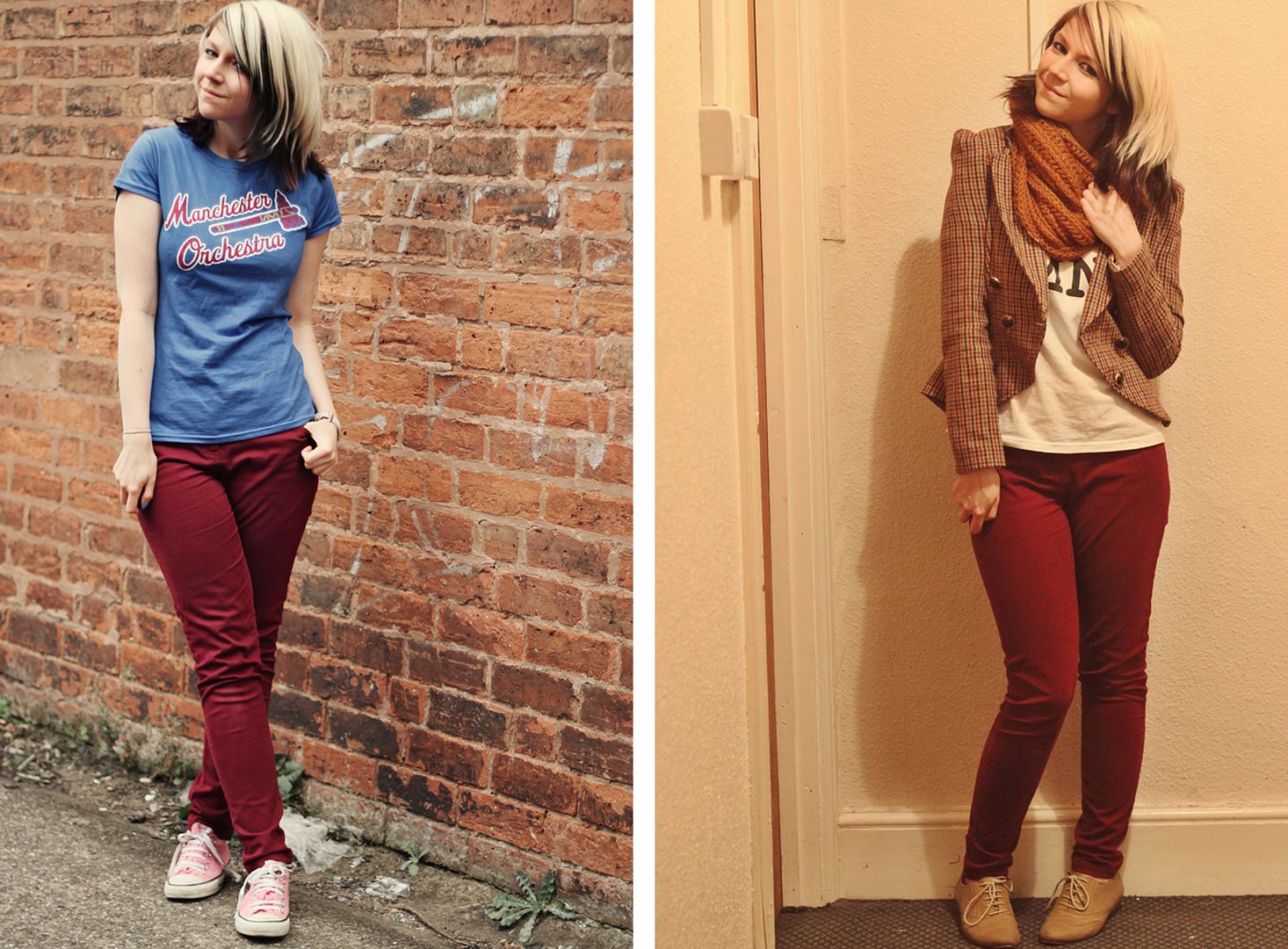 1. Choose a colour that works well with your wardrobe
My wardrobe is mainly warm colours- pinks, reds, peaches etc. so the addition of coral and mustard jeans worked perfectly for me. I would also say to start subtle- bright blues, mustard yellows, maroons and bottles greens are great options to start with as they're not too in-your-face. After a while you can move onto bright pinks and corals like me!
2. Find a great fit
Like all jeans, a great fit is essential. My bright pink ones are a little too big for me, which affects how comfortable I feel wearing them. You want to feel as confident as possible so shop around for your perfect pair.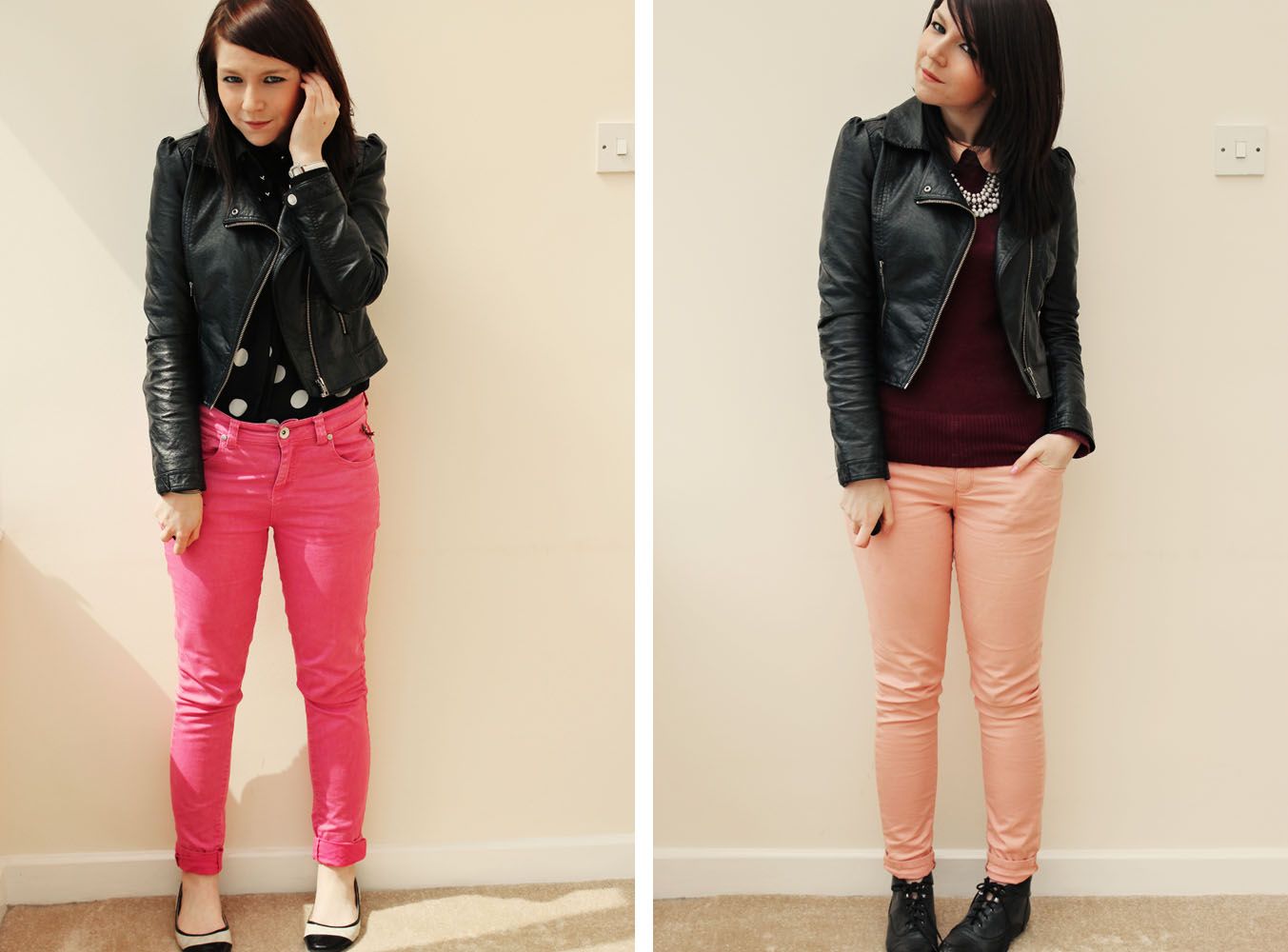 3. Start simple
For the most part, I like to pair my coloured jeans with neutrals- beige, black, cream, nude. I find that is the best way to really make your jeans stand out, and avoid looking like you have too much going on.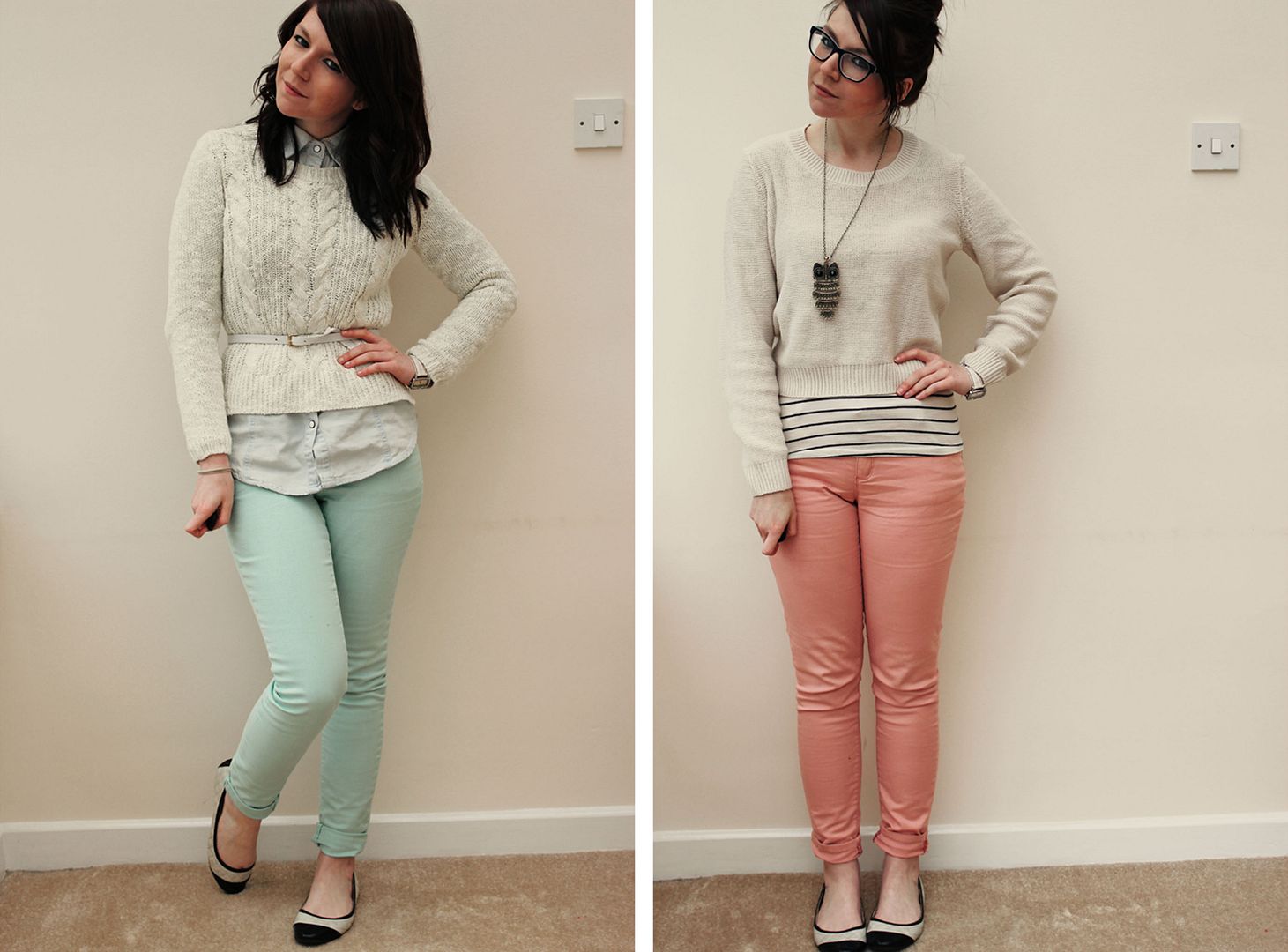 4. Got your confidence up? Then have fun!
The best big of advice I can give you is to not let coloured jeans intimidate you. Wear them just as you would wear any other kind of jeans- with a white shirt and a blazer for a sophisticated chic, with a band tshirt for a lazy day, with a pretty top and heels for the evening. Have fun with colour blocking, or adding prints. Prints are easy to master, especially if you find a pattern that incorporates the colour of the jeans, or by wearing a "neutrals" print such as black and white stripes or leopard print.
Have you ever worn coloured jeans? How do you like to wear them?