This past week has definitely been my favorite week of the whole summer. And probably one of my favorite weeks in my life! Definitely in the top ten. Thunderstorms, kissing in the rain, rollercoasters, dinosaurs, lying on the floor wrapped up in blankets watching movies, getting lost on back roads at sunset, cake, birthday-ing, and adorable texts (not that they aren't ever). Seriously, what a fun week! Oh, and photoshoots in cemeteries can also be included. See below!
We drove out to this secluded cemetery out of town with the cutest white little church on a hill ever. It's a five minute drive out of town and nestled amongst the rolling hills and It. Is. Just. So. Freaking. Adorable.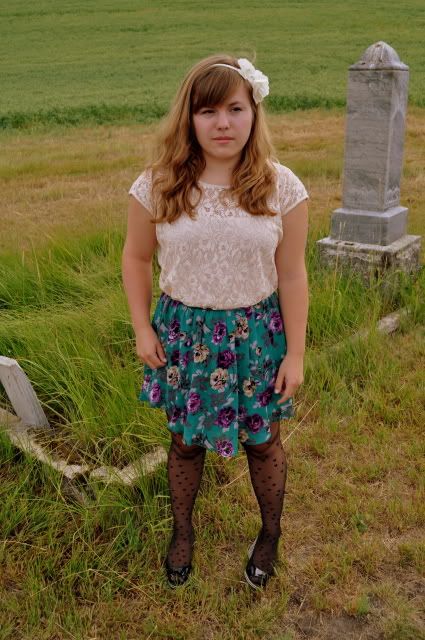 This is another one of my all time favorite photoshoots! We had such a good week taking pictures. I seriously wish I could wear this outfit every single day. It's exactly how I want to dress all the time. I have had this lace top for many months now, but because of my inability to take pictures of 99% of my closet, I haven't taken pictures of it yet, even though I've worn it quite a few times. Seriously, I NEED to get better at photographing my outfits. I'm thinking 2-3 outfit posts a week...even if it means being more organized and getting less comments if I blog more frequently. But seriously! Only a small teensy fraction of my wardrobe gets featured. It's sad.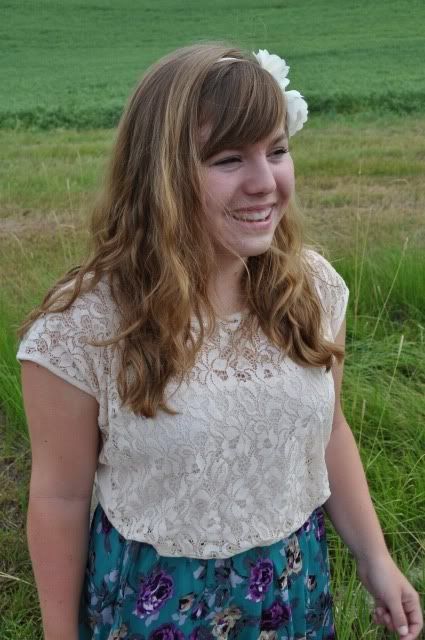 I love being home. I can't believe I'm actually 18 now- a real adult. But so far, it hasn't really sunk in, and actually, I've gained a lot more freedom. As you all mostly know, I'm strictly a "good" kid anyways, so I haven't really run into freedom problems, but still. It's nice having vague curfews and the ability to come and go as a please given that I've completed my daily chores.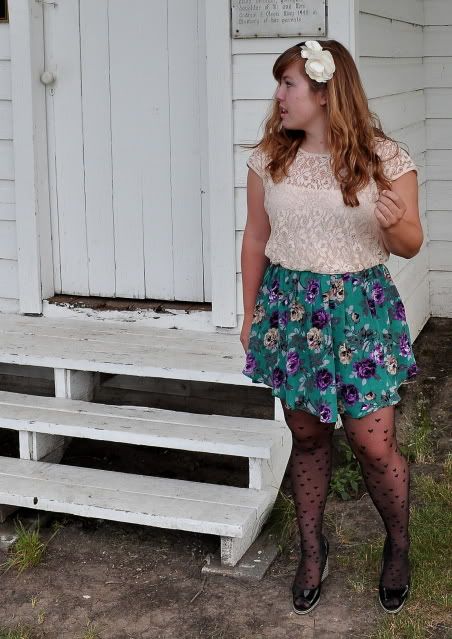 skirt-urban outfitters tights-urban outfitters top-forever21 shoes-michael kors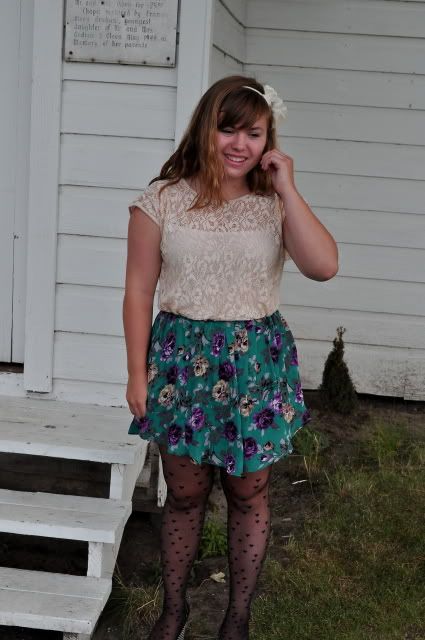 The excellent thing about this skirt is that I used it in my FIRST ever "photoshoot" for chictopia (which I've said goodbye too recently) on top of the Seattle Space Needle! It's interesting seeing my "style" transformation since then, hahaha. Notice, I now mix three patterns. Whatt?? Crazy. I know. Here I am (below) back in February :).
I've grown up so much since then :P hahaha.
I move out of the house in 4 weeks. I'm so excited/anxious/nervous/excited/excited/excited/scared. College!! My schedule is kind of intense. On Fridays, I have a 4 hour biology lab starting at 7am and a 3.5 hour long chemistry lab starting at 3pm. Mondays are equally as intense but I don't have class on Tuesday nor Thursdays, which is excellent. So, we'll see.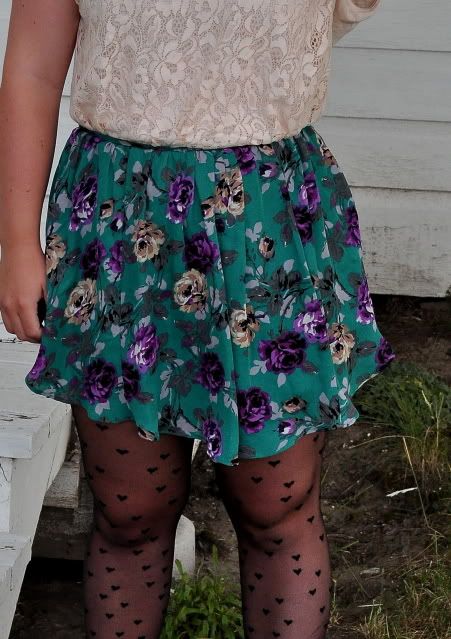 Oh!! I got these tights for my birthday and I'm in love with them! My opaque polka dot ones had about four runs in them, so I was absolutely thrilled when I got a new pair of opaque ones. And these have hearts! I can guarantee you'll be seeing them a lot in the fall.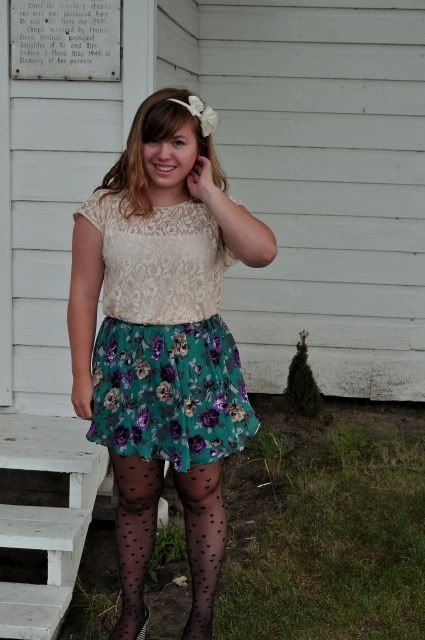 Anyways, be expecting a post soon. Remember, I'm posting more regularly? :) Hehe. I hope you all had a great weekend!
My lovely.