I'm back, yet again! The posting-every-other-day plan is going swimmingly and I couldn't be more excited! Niklaas and I have been taking outfit pictures almost every single day in preparation for my college days when I don't have him around. I'm saving half of the photoshoots for the fall and posting the others! I'm hoping the photoshoots will carry me through the fall and I won't have to awkwardly ask my roommate to take outfit pictures for me. Woot! It's been really fun, too. We plan various adventures and take pictures for a brief portion of the time. I feel like such a lucky girl.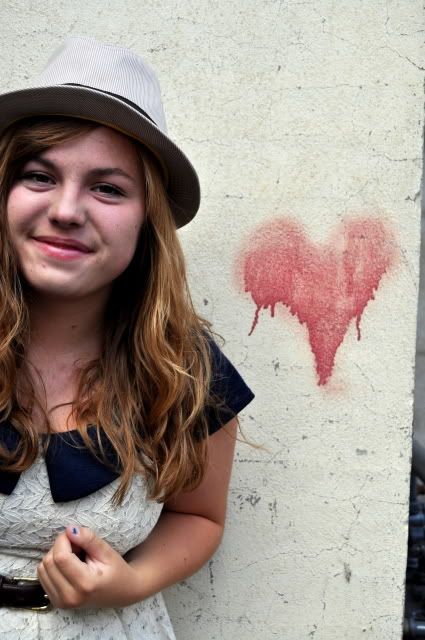 The other day in my facebook creepin', I encountered a link on one of my High School classmate's profile that...lead me to, guess what, a blog. And...after looking at her blog, it just so happened that all the comments on her blog happened to be from none other than all of her friends and MY classmates. Umm...needless to say, it was all
very
strange. I started this blog
because
I needed my own little niche where I could express myself freely. That has been my favorite part of blogging all along, making friends with similar interests and being inspired by them. Because there are less than a handful of girls at my school that quite get clothes like the blogging girls do! But, after the shock wore off, I discovered something that sort of made me smile. They each had but three followers. Hahaha :). I hope that didn't make me sound catty, but, nonetheless, I don't feel like my blogging niche is going to be endangered anytime soon.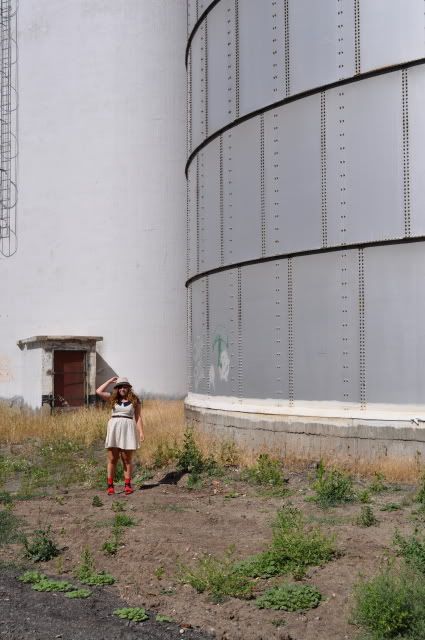 I took these pictures the other day with my best friend. Niklaas didn't, in fact, take them. Sadly. He is by far my favorite photographer now! Speaking of which, he has a gorgeous tumblr that is stunning! And I'm not saying that just because he's my man either. His tumblr is
here
. Seriously, if you have any interest the pictures on my blog, he deserves
all
the credit. Haha!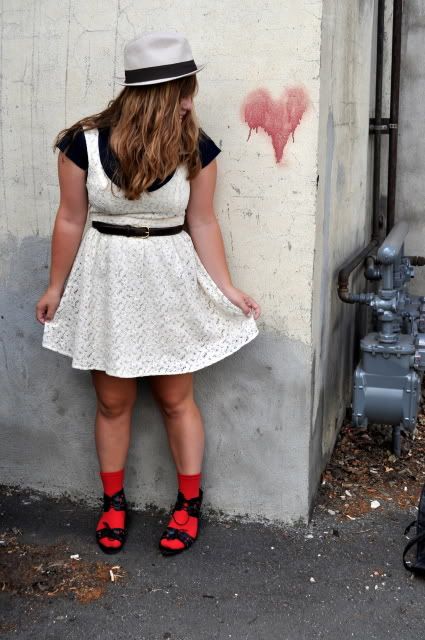 Anyways, it was really hot outside while we walked around our downtown and I felt so out of place in my "vintage inspired" outfit. Like, here I was walking alongside girls with tank tops, really old cut offs, tye-dye, and flip flops in my lace dress layered with my peter-pan collared shirt. Oh. And a hat. And wedges with socks. Yep. I kind of stuck out.
dress-forever21 top-urban outfitters shoes-urban outfitters socks-walmart hat-urban outfitters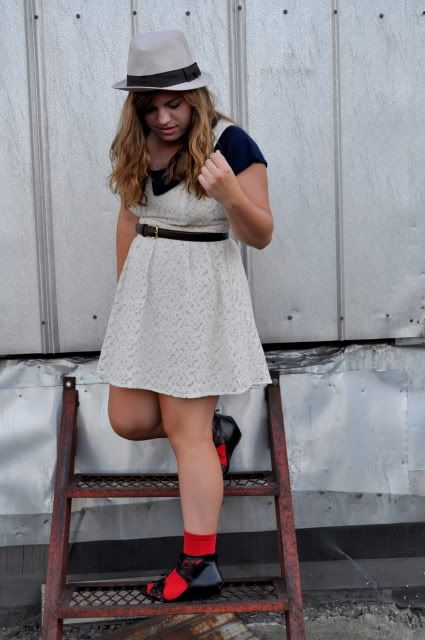 I wore this dress at my graduation party back in June and I
love
it! I've been very into lace lately as you may have noticed and in scouring chictopia (I'm getting back into the chictopia groove!) I have decided that the socks/shoes trend is adorable. This is my first attempt at it and I kind of wish I had chosen white socks instead. But, oh well.
Oh! I got these shoes during the massive Urban sale for the mind-numbing price of only ten dollars. As well as my first ever hat purchase. I've recently put myself on a major shopping pause, though. My rules: 1) I can only buy shoes 2) If I buy something on a whim, it can only be thrifted 3) I can only buy *new* clothing IF it's on my list of things I absolutely need 4) If I happen to find something I absolutely love and want that isn't found at a thrift store, I have to wait a week to go back and get it. This works because I usually forget a week later so if I really want it, I'll remember and go back. So far, my plan is working!! I haven't bought anything except for shoes in 3 weeks!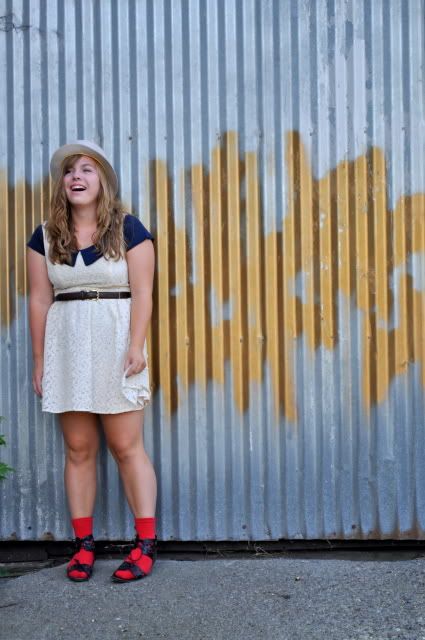 Ew. I feel like I'm writing way more than I should. My last thought of the day: I always feel so elated when I dig through my closet and find things I bought years ago before I had this blog and they are actually
cute.
Like this Peter-Pan top! I bought it in tenth grade. When I was all but 15 years old! I feel so proud of unstylish, unconfident 15 year old Maggie :) haha.
Okay. I'm done talking. Enjoy your week! I'll be back in a couple days :)
Love,
Maggie
P.S. Oh, and I've been getting more into MY tumblr too. If you have one, you should find me!! I'd love to see your tumblr blogs! I am
here
!
P.P.S. 9 days until my giveaway is over!
I'm so happy with all of the cool places we found downtown to take pictures of.
P.P.P.S. Do any of you have tips on how to enlarge my pictures even further??