So, a long time ago, a girl on chictopia posted an outfit of herself wearing her boyfriend's simple crew-neck sweater. A couple months down the road, I found her blog and kept in mind her ingenious use of an article of men's clothing. A few more months, and she is now my blogging sister and inspiration muse! I love Cheyne, and I haven't forgotten how she wore her boy's sweater with a skirt and tights. And in packing for college, I asked Niklaas for his purple one from h&m. Heeheee. 5 months later, here is the result! (I'm not copying you Cheyne, promise :) )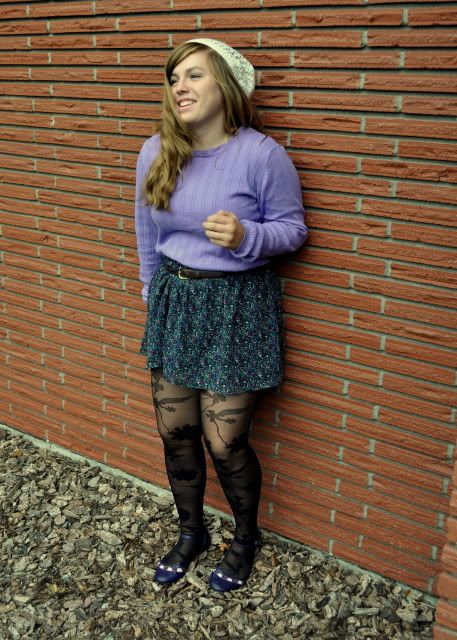 I
was
going to wear my solid turquoise tights like Cheyne did...but I was too scared! I even tweeted about it! They were kind of opaque and just looked weird. I even tried matching my sweater to my tights kind of like Cheyne did with my purple ones...but i didn't like that either. So I just stuck with my regular favorite black ones! I don't know if I've debuted these babies, but I love these tights. I'm so happy about them! I think it's interesting that I'm not afraid to wear the wackiest black/white textured tights but I can't step out in public with solid color ones.
This is kind of a brief post. Sorry! I'm getting ready for this weekend next week.
The Bad News
: Chemistry test next week, Biology test next week, and three lab reports due. And photography project.
The Good News:
I'm going HOMEEEE this weekend!!! Yipppeeee!!! I could practically jump up and down at my desk right now if I weren't sleepy and lazy. I'm going to go to see Niklaas who just fractured his foot and go to the fair and hopefully celebrate my sister's birthday! I'm so, so, so excited. So far, in the...4 weeks we've been apart...I've gone home twice. Which isn't going to be a habit, I promise. After this, I won't have a free weekend until November. So. Seven weeks apart after this. Poooo :(.
sweater- Niklaas' skirt-delias tights-urban outfitters shoes-old navy hat-f21
Oh! And guess what I have for you all! Remember my vlog I talked about a sponsor?? Well, here is my first sponsor who is sponsoring this post today :) See the bottom of the post! :)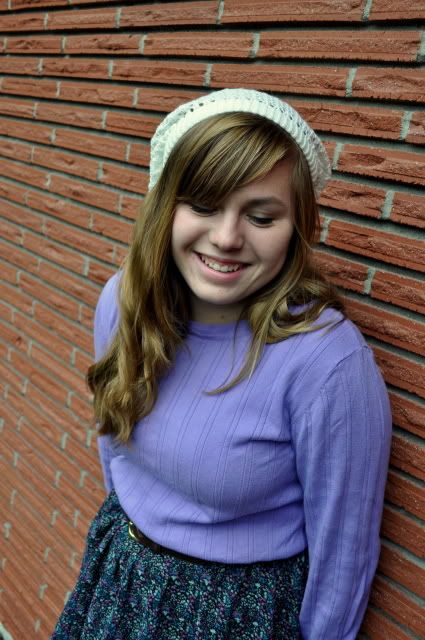 And in case you wanted to see some pictures of my friends in college and I, here you go :)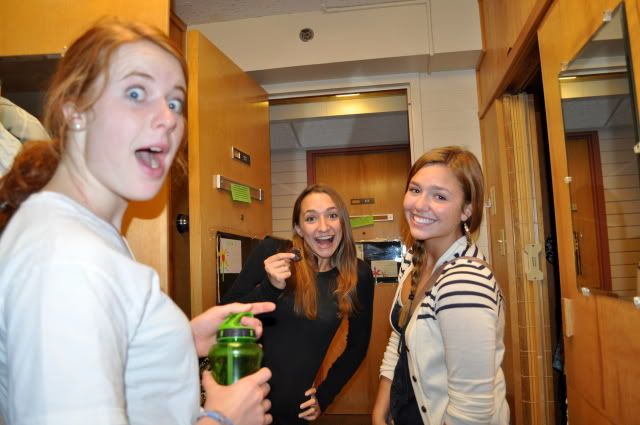 Katie, Jenny (roommate), and MAGGIE! She's the well-dressed girl hahaa. I love her sweater!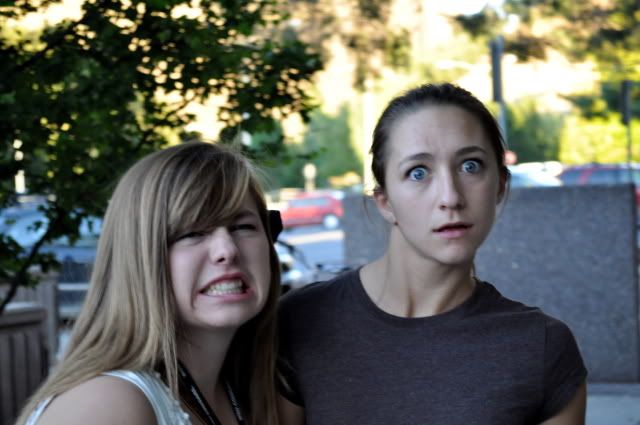 Roommates! Jenny and me:)
Jenny and Jennifer (my two best friends!). Jennifer just got into Kappa Kappa Gamma. Sorority pose!
football game!! Yes...that IS a creeper behind us. Photobomb!
Love,
Maggie
Find those perfect http://www.myjewelrybox.com/c-earrings_12/m-gold_205+206+207+505+394+395+396+506+570/s-no-stone_~0/
">gold earrings for you!