Hi lovelies.
It's 9:01am, and I am showered, fed, madeup, and dressed. This is a MIRACLE. My spring break daily schedule went like this:
11:00am:
Be awaken by my phone vibrating with a text from the dear and wake up slowwwlllyyy- usually this meant laying in bed for 30 minutes drifting in and out of sleep and soaking up the sun.
11:00am-12:30pm:
Watch the movie we decided not to watch the night before from redbox.
12:30pm-1:30pm:
Make waffles/pancakes/french toast and eat a slowww lazy brunch while on the computer. Blogging :).
1:30pm-2:30pm
: Shower. Get dressed. Clean up my room. Blog some more :).
2:30pm-3:30pm:
take my doggy for a walk in the sunshine- SUCH great weather all week.
3:30pm-7:00pm:
read books!!!
7:00pm-8:00pm:
make dinner, eat dinner, lazzyy and slowly
8:00pm-midnight:
Rent
two
movies from Redbox and watch one with my sister and/or our neighbors.
midnight-2AM:
Brush my teeth, snuggle up in my bed, listen to iPod, blog, and text the dear until I pass out from tiredness.
And that's how the past 6 days have gone!!
But. It's Sunday. Time to face the reality that school starts TOMORROW and spring break is over. Time to get into high gear and really work hard for the last 2 months of my high school career. I'm kind of worried about how this blogging/chictopia thing will go seeing as....I'm working 8-10 hours a week, playing soccer w/ practices 3 times a week PLUS games all day Saturday, and staying on top of school...but. We will figure out a way!
So yesterday was kind of a perfect day. I followed my daily routine, except scratch the reading and insert taking chictopia pictures with my friend, visiting another friend who returned from Cali, and going to the arcade to spend Jenni's gift certificate. (pictures below!)
The dear got back from the much too long trip (a week! ahh! ;) ), so we hung out last night. I can't even tell you how elated I was just to SEE him. It really surprised me, actually, how good it felt to see him. Oh, college will be a challenge.... Anyways, we got blizzards, which is always so much fun because we have to drive the 10 miles out of town to get them and it just makes it a wee bit more exciting to leave the premises. I gave him a Taylor Swift cd (she's my favorite) before he left along with other legit "guy" music, but.... I think it's safe to say Taylor is his favorite. He was singing along to the lyrics and ahh...so cute! After that we watched New Moon and giggled. It was delightful.
P.S. (no news on the big "confrontation" hahah :) )
So, here are the pictures from me and my friend's tour around our little town. Warning: Picture overload here!:)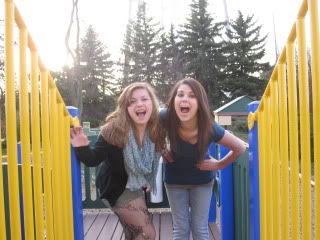 meet marlee :)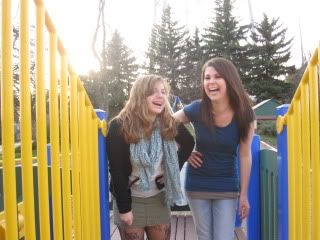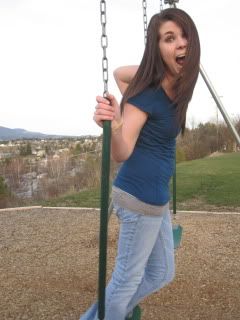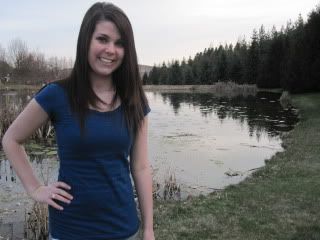 she is the
cutest
thing ever!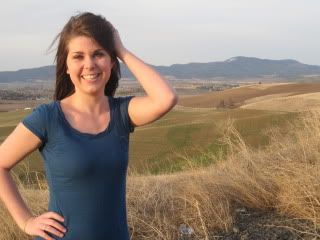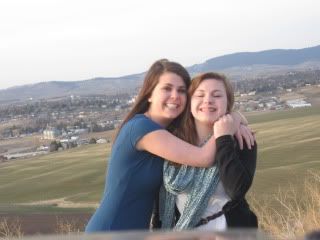 she also snapped some outfit pictures for me! eep!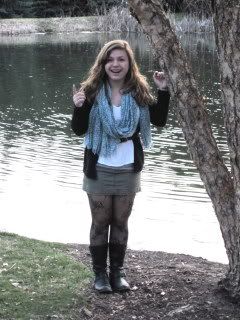 I look so happy in most of these pictures. It makes me laugh! I was laughing and giggling the entireeee time. ahahaha.
so here ya go:)
have a good week all!
Love always,
maggie:)
P.S. I'm going...SHOPPING today!! We are making the 2 hour drive to hit up forever21! eee! That's pretty much the only exciting store in the mall there.... no Urban, no H&M, nothing exciting like that. Just your typical Hollister, American Eagle, Abercrombie..... but they have a f21 so I'm a happy girl :)