Hello all!
WOWWW. This week...... consider my mind BLOWN. It was been terrific/wonderful/amazing/adorable....and the best part? It's only going to get better and better :).
You know you're happy when reality is better than your dreams!
eeeeeeeeeee.
I've never been one of those girls who needs a guy to be complete. I've never been one of those girls that always has a boyfriend. To me, I'm better alone. At this point in time being 17 and a full time student and athlete and workaholic, it works for me.
But it goes without saying...that sometimes things just happen and things just fall magically into place and you can't ignore the fact that someone makes you smile like no one else can. And while it's not the basis of your happiness...it is definitely an asset.
a;lsdfja;lj!! I'm so excited. SO excited.
Welllll.... I need to get looking for a prom dress and I told you all I would post about dresses. So, here it goes.
My absolute
favorite
evening designer is Marchesa. I am absolutely inspired by their designs and the femininity of their work. I love the tiny details and the heavy use of draping. So, I have found my favorite Marchesa gowns, and because I'm not actually incredibly wealthy...found alternatives :).
(
click on the multi-dress pictures to see them larger :)
First: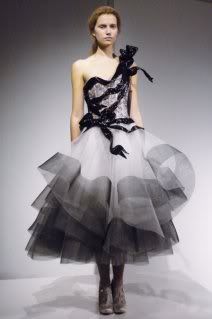 I lovelovelove the poof of it :). I love the sequins and different colors in it. This is the epitome of gorgeous in my opinion. Here are some alternatives:
one: unique-vintage.com $99
two: simplydresses.com $129
three: Night Moves $218
four: simplydresses.com $70
I love all four of these! I like the black classic appeal to them all and I think the poof is so pretty. All of these seem like so much fun!
Second (these aren't in any particular order!):
I honestly think this dress is
amazzzzzzzingly gorgeous
. I am in love with the draping!! And, the sparkles on the bodice are so pretty. My favorite color is purple as well ;). And it would be fun to make my date wear a purple tie :)!
alternatives:
one: Maggy London $158
two: Unique-Vintage $109
three: Unique-Vintage $88
four: Mori Lee $78
Ahhhh I just love the purples!! I realize the last dress is short, but I still love the draping and sparkly bodice influences.... I also love the Maggy London one!!
Three:
I lovelovelove this dress!!! Gosh, I love Marchesa. Seriously, if I could design clothes, it would definitely be in this style. So feminine. And Selena Gomez wears it well! I love the shimmery layers and sparkles on this dress. The color is gorgeous as well! Whenevvver I watch award shows, I sit anxiously on the edge of my seat waiting for Marchesa gowns to appear. I was so excited when I saw Selena in this one!
Here's what I found:
one: simplydresses $218 definitely my favorite of the three and most like Selena's!
two: simplydresses $148
three: unique-vintage $88
Fourth: (and last!)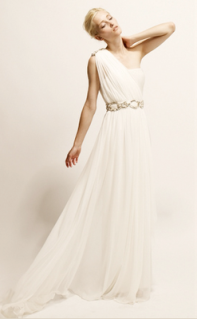 This is honestly one of the prettiest dresses I have EVER seen. Look at the white and the way the chiffon hangs perfectly off the shoulder!! I want to live in this dress. I want to get married in this dress. It's so so so so pretty and I really can't get over it! And I feel like I found great alternatives too:).
one: unique-vintage.com ONLY $130!
two: simply dresses $218
three: Faviana- ON SALE for $120!!!
So. Here are my dresses :)
Can't wait to tell you all how I actually get asked (he's going to ask me, it was confirmed! EEEE!)
it's kind of amazing, ya know? How sometimes, when you
least
expect it, things just work out. I can't imagine a better way to end senior year than this!!!
Have an excellent weekend :)
Love always,
maggie:)