Hello.
I'm cranky. This may stem from the fact that it is in fact, 1:09AM and I had another jam packed day....but regardless, I am being a negative nancy. The fix? Internet searching things that make me smile.
FIRST.
this poem is by ee cummings....and reading it just made me so happy. I love "death is no parenthesis"- so inspiring. No one likes to think that death is the absolute end, yeah? And "kisses are a better fate than wisdom" especially stuck out to me just because I feel like personally, I over analyze things sometimes to the point where I find problems in situations that don't exsist.. And sometimes, a kiss is better than thinking.
since feeling is first
who pays any attention
to the syntax of things
who never wholly kiss you
wholly to be a fool
while spring is in the world
my blood approves
and kisses are a better fate
than wisdom
lady I swear by all flowers. Don't cry
-the best gesture of my brain is less than
your eyelids flutter which says
we are for eachother; then
laugh; leaning back in my arms
for life's not a paragraph
and death i think, is no parenthesis.
SECOND.
This is the direct quote from the booklet inside the Tayor Swift "Fearless" album. Okay, I know, I know, it's Taylor. Girl next door blonde bombshell. But I love and look up to her more than almost anyone. Reading this honestly makes me more brave. (my favorite sections are bolded)
FEARLESS' is not the absence of fear. It's not being completely unafraid. To me, FEARLESS is having fears. FEARLESS is having doubts. Lots of them. To me, FEARLESS is living in spite of those things that scare you to death.
FEARLESS is falling madly in love again, even though you've been hurt before.
FEARLESS is walking into your freshmen year of high school at fifteen. FEARLESS is getting back up and fighting for what you want all over again... even though every time you've tried before, you've lost. It's FEARLESS to have faith that someday things will change. FEARLESS is having the courage to say goodbye to someone who only hurts you, even if you can't breathe without them.
I think it's FEARLESS to fall for your best friend, even though he's in love with someone else.
And when someone apologizes to you enough times for the things they'll never stop doing, I think it's FEARLESS to stop believing them. It's FEARLESS to say "you're NOT sorry," and walk away.
I think loving someone despite what people think is FEARLESS.
I think allowing yourself to cry on the bathroom floor is FEARLESS. Letting go is FEARLESS. Then, moving on and being alright, that's FEARLESS too. But no matter what love throws at you,
you have to believe in it
.
You have to believe in love stories and prince charmings and happily ever after.
That's why I write these songs. Because I think love is FEARLESS
THIRD.
Little kids.
They make me laugh more than anything on the planet. I miss being a kid. Sometimes, it feels like all of this getting older stuff is temporary, and at any second, I will instantaneously be transported to year 6 of my life and be a kid again. I love that kids are carefree and upfront. They see the world for what it is and face it head on because they have nothing to be scared of. I love that they find beauty in the simplest of things and a pack of fruit snacks and put a smile on their faces for hours. I love that kids can start talking to a complete stranger comfortably and make a best friend in five minutes. I love them.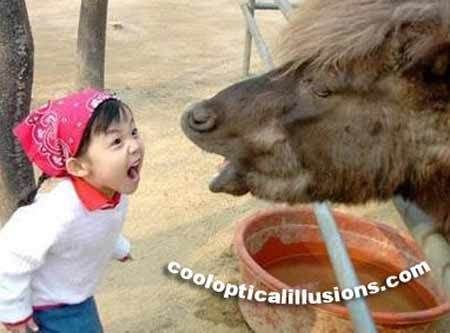 FOURTH.

This
quote has stayed with me for years. I've always been fascinated by the imagination and in particular, dreams. I have extremely vivid dreams and in almost all of them, wonderful things happen in them. I take risks and address the people in my life I have things I need to tell them. Or I'm magically with the person I want and everything is perfect. So I guess, instead of wishing for your fantasy, making reality the dream is the ultimate satisfaction. I think Henry David Thoroeu says it beautifully.

Our truest life is when we are in dreams awake.


FIFTH.
blog awards :). I got even more in the past two days. And I'm FINALLY going to post them and passss them on!! :). They make me a happy happy happy (how many times can I say happy before you get annoyed? ;P) girl. Thank you SO much. There is something to be said about receiving recognition and support to a rambling high school 17 year old. Thank you.
I recieved the Princess Award from Kimberellie :) I love her so much. SO much. Such an honest, real woman. She inspires me with her stylish ways and amazing attitude about life. She makes me laugh with every post.

1. With the award, you have to thank the person who gave it to you:

-I already kind of did this, but THANKKKK YOUUUUU KIMBERELLIE :)


2. Your favorite writer:

-Michael Crichton, Sarah Dessen, Vladimir Nabokov, and...countless others...


3. Favorite Designer
:
- eeep!! Marchesa. Hands down. And marc jacobs..


4. Favorite Book
:
-I don't like this question. at all. SO MANY! top three: 1984, lolita, love in the time of chlorea.


5. Something very emotional for you:

-death. and love (happy!)


6. Something you hate:

-being hungry. parents being restrictive. ignorance.


7. And lastly, pass this award to the other bloggers you like most:


-Ebony&Ivory
-Sophiasa
-Simply Hope
-Swing of the day
-Spreading the Sunshine
EIGHTH. My dear. Makes me smile every single time.


(don't worry! I'm not one of those girls that compulsively obsesses about her boyfriend. Promise)

NINTH.

Corny jokes. Like this one:
Why couldn't the pirate's daughter get any dates?
She had a sunk-in chest :)

hehehe. I love puns. if you have any, please share!

TENTH. Bill and Ted. I watched this last night and it was delightful. Amazing classic movie.